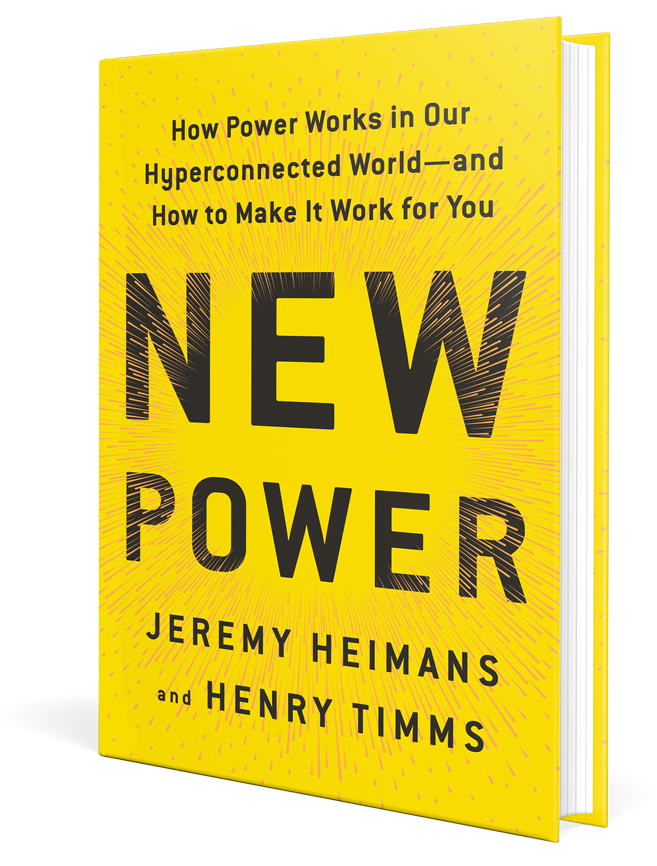 Make sense of the world around us, and help Little Free Library
On course for the top of the best seller lists, New Power is an indispensable guide to navigating life in the 21st Century. The authors, Jeremy Heimans and Henry Timms are determined that those who understand these concepts best are people like our stewards who keep communities connected. As power shifts, they want it to end up in the hands of people who do good.
That's why they have created a bespoke offer for Little Free Library stewards
that donates money back to the organisation for every book you buy.
Pre-order the book from whichever outlet you choose, amazon, barnes and noble, your local independent bookseller.
Forward the receipt to littlefreelibrary@thisisnewpower.com
A donation of $10 for each book (up to $20) will be made to Little Free Library.
If you want to help Little Free Library even more, host a book party about New Power. Take a picture of you and your friends discussing the book and a $100 donation will be made.
If you want to understand how the world is changing, what's really happening and how we can all find our way, this book could not be coming at a better time.
A must-read, New Power is a gift to our movements. It's not just about going viral—it's about connecting millions of people to roll up our sleeves and create the changes we long for.
An essential and extremely insightful guide for anyone who wants to maximize the opportunities for progress and impact in today's new tightly connected world.
This book will inform and inspire all those wanting to make change...and achieve a goal against all odds.
This fascinating book will transform your understanding of how to gain power - and how to use it for good.
If you do not understand new power, you will not fare well in the new networked world of the 21st century. It's that simple.
New Power masterfully draws out the big battle of our times—whether all this new power will end up being used for good or bad.
A vital book. New Power can light a flame bright enough to outshine the glinting fangs and tiki torches.
This is the cool, clear guide we all need to navigate the Trump era.
A wonderfully incisive contribution that not only explains how the dynamics of power are changing, but also provides the tools—and the confidence—to harness those changes to build businesses, spread ideas, and make a better world.