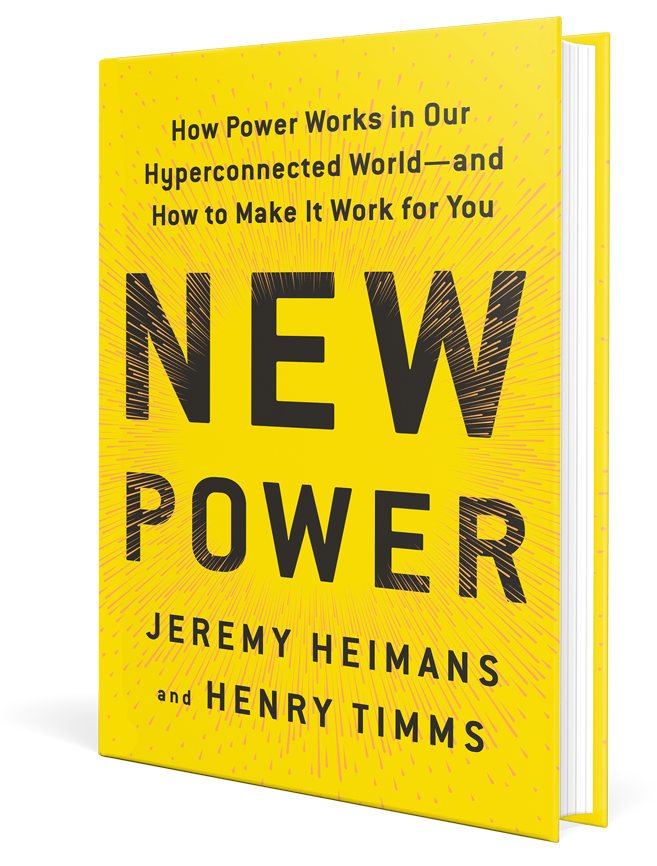 The story of our chaotic, hyperconnected world — and how you can navigate it.
Understanding "new power" is the critical skill of the 21st century. From #MeToo to Airbnb – from Barack Obama to the shock election of Donald Trump – those who know how to harness the power of the connected crowd are leaping ahead.
In New Power, two visionary thinkers take you on a whirlwind tour of our times, revealing how "new power" is reshaping politics, business and society – and how understanding how it all works will change your life.
Spread the idea
The future will go to those who know how to mobilize around New Power, and right now it's up for grabs. Send the book to the people, the organizations, the businesses you want to win.
Bulk order
See what people are saying about New Power.
Add your opinion
Critics and everyday readers are calling New Power the 'must-read of the year.' Add in your own review of the book.
Read the reviews