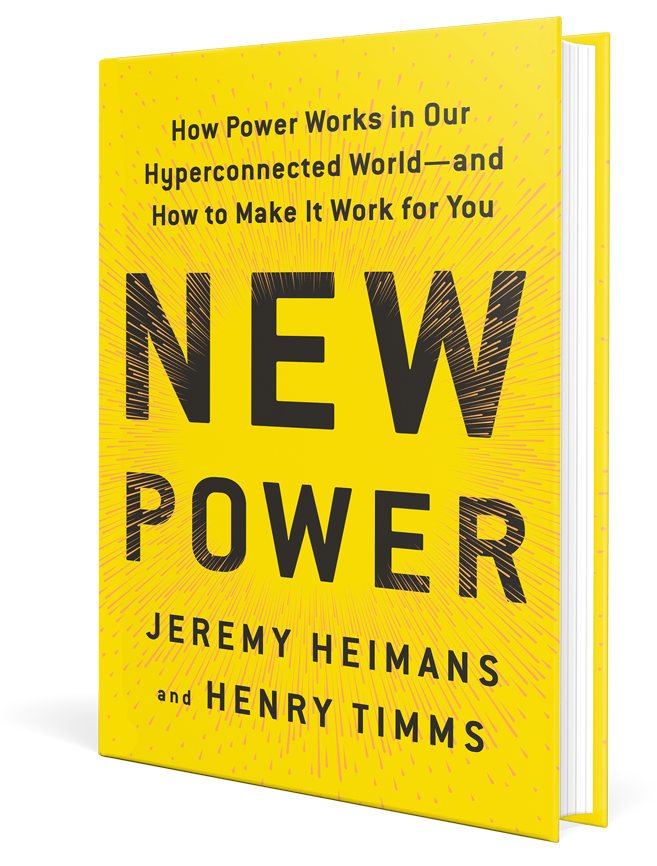 How Power Works in Our Hyperconnected World – and How to Make It Work for You
The definitive guide to spreading ideas, building movements, working smarter, and getting ahead in our chaotic, connected age. Get the book New York Times columnist David Brooks calls "the best window I've seen into this new world."
New power is the essential skill of the 21st century, and if you understand it, it could change your life, your activism, and your career.
Order New Power before April 28 and trigger a $10 donation to support Little Free Library's work.
Just forward a copy of the receipt to
littlefreelibrary@thisisnewpower.com
and we'll take care of the rest
Power structures are in serious flux. The best window I've seen into this new world is a book called New Power, by Jeremy Heimans and Henry Timms.
This book will inform and inspire all those wanting to make change...and achieve a goal against all odds.
A must-read, New Power is a gift to our movements. It's not just about going viral—it's about connecting millions of people to roll up our sleeves and create the changes we long for.
A much needed dose of optimism, helping us understand that the future is ours for the making. A must-read for today's leaders in any field.
If you want to understand how the world is changing, what's really happening and how we can all find our way, this book could not be coming at a better time.
New Power is a tour-de-force by two of the great mobilizers of the First Global generation.