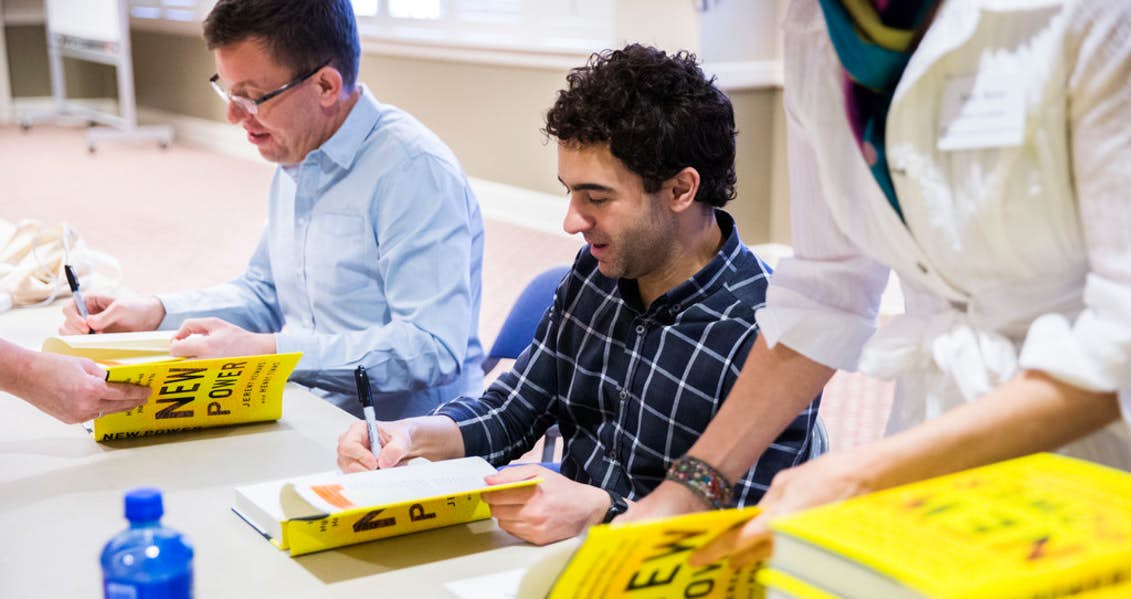 "Social activists tell how to make the hashtag work for — not against — you in 'New Power'"
Dallas News, Cheryl Hall
There's real power in those hashtags — just ask Harvey Weinstein and Starbucks.
They've learned the hard way that the wrath of social media can be swift and ferocious.
None of this is a surprise to Jeremy Heimans and Henry Timms.
Together they've written New Power: How Power Works in Our Hyperconnected World — and How to Make It Work for You, released by Doubleday earlier this month and now the publishing company's hottest title.
Read the full article